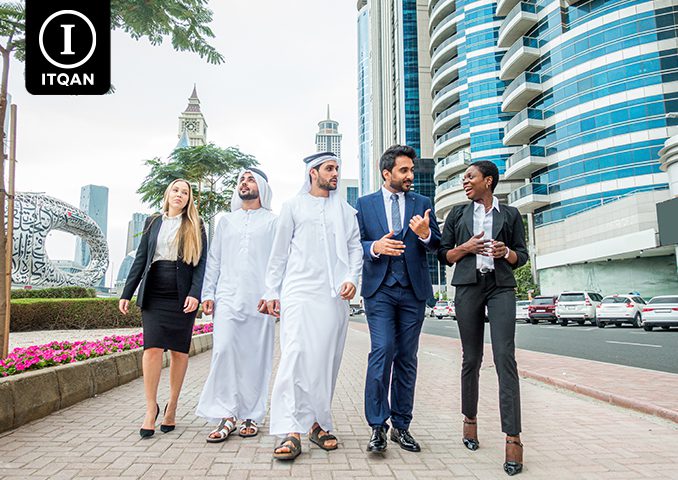 09 أكتوبر

 United Arab Emirates Free Zones – Abu Dhabi Global Market

United Arab Emirates Free Zones – Abu Dhabi Global Market

Abu Dhabi Global Market was established by a federal decree in 2013 as an international financial center and a distinct free zone in the United Arab Emirates and is one of the most important parts of the Emirate of Abu Dhabi's economic vision for 2030. Abu Dhabi Global Market is distinguished by special commercial and civil laws that ensure a business-friendly environment.

Continue reading this blog as we provide you with comprehensive information about the global market in Abu Dhabi and how to set up a business there.

What is Abu Dhabi Global Market?

Abu Dhabi Global Market is concentrated in the international financial center on Al Maryah Island in Abu Dhabi and is a growing hub for business and hospitality, and with reference to the financial center, it is mentioned internationally for its distinguished financial services and ideal amenities for companies, and is designed to act as a catalyst for growth And development for local and international companies, as it works to support companies and provide them with solutions related to their practices and facilities, and has regulatory frameworks and laws in accordance with the best international standards.

Abu Dhabi Global Market is located in the financial and business district on Al Maryah Island, which is a free financial zone that extends over a total area of ​​114 hectares, as it includes spaces dedicated to offices, shops, and hotels, and includes 4 first-class office towers, which are: Al Sila, Al Sarab, Al Maqam, and Al Khatem, in addition to two high-end business hotels, namely: Rosewood Abu Dhabi and Four Seasons Abu Dhabi, as well as a 5.4-kilometer walkway that is an architectural masterpiece. Also, the Abu Dhabi Global Market Square includes luxurious and diverse commercial facilities, covered with distinctive glass designs, overlooking the waterfront of the island.

It should be noted that the Abu Dhabi market has earned two certificates, Lead Core and Shell Lead Gold, from the American Green Building Council, and this is the first project to achieve these two certificates in the United Arab Emirates.

Abu Dhabi Global Market Authorities

Abu Dhabi Global Market consists of 3 independent authorities:

The Registration Authority, the Financial Services Regulatory Authority, and the Abu Dhabi Global Market Courts, all of which provide an integrated environment that gives international companies a suitable working environment to carry out their activities and work confidently.

Registration Authority

It is an entity that launches many incentive initiatives to target

New companies wishing to register in the market, and assist companies in the stage of establishing their businesses and providing their services in an ideal manner.. The registration authority also provides many services, including business licensing and registration and related matters, and is responsible for dissolving and rebuilding market institutions.

Financial Services Regulatory Authority

This authority seeks to create a secure environment for companies to help them develop and improve their business effectively, through a comprehensive financial system that promotes entrepreneurship and growth. The Financial Services Regulatory Authority implements and enforces international standards and regulations, and follows a regulatory transparency approach that creates a trustworthy platform for regional and local clients.

Abu Dhabi Global Market Advantages

Regional and international companies benefit greatly from cooperation with the Abu Dhabi Global Market, as it provides the opportunity to benefit from the advanced infrastructure and distinctive office spaces that suit different business categories, in addition to providing digital systems, platforms, and independent authorities that support business unparalleled. Some other corporate features are also available, such as:

Convenient and fast-paced procedures and operations

The business management system in the market implements practical, quick, and easy procedures and methods for companies, and modern digital resources and systems in it help to complete and speed up the tasks of companies to the fullest while saving time and effort on them. In addition, the modern and advanced infrastructure enjoyed by Global Market Square in Abu Dhabi provides companies with an excellent working environment, including the various facilities and services it provides to them.

leverage from independent courts

Global Marketplace offers a flexible international approach to help companies resolve all legal disputes with independent courts and a transparent judiciary

Ownership and Tax

ADGM-registered companies have 100% ownership, have a flexible tax system with 0% direct tax, and there are no restrictions on repatriation of business profits for international companies.

Requirements of Setting up a company in the ADGM

Abu Dhabi Global Market offers investors a privileged location and a dynamic space to attract investors from the global financial community. Startups seek to enter the financial free zone with the aim of strengthening their presence in the region:

If you are one of those who are planning to establish a company in the Abu Dhabi Global Market, you must complete an online application form and attach the following documents:

A copy of the passport

Action Plan

Capital statement (for companies with a limited budget)

Ticket reservation document

A statement with the intended address of the proposed company

A copy of the proposed articles of association

A copy of the board of directors' decision

A copy of the office lease contract

The relevant authorities may request other documents depending on the type of activity you wish to undertake.

Establishing a company in the Abu Dhabi Global Market may be a somewhat complicated process due to the lengthy processes and procedures that it entails, in addition to the many requirements and details that should be attached, as well as the regulatory procedures opposed by each free zone.

To avoid getting stuck in all these complex processes and procedures, you can contact the ITQAN team, who will always be ready to assist you in completing all procedures as soon as possible.