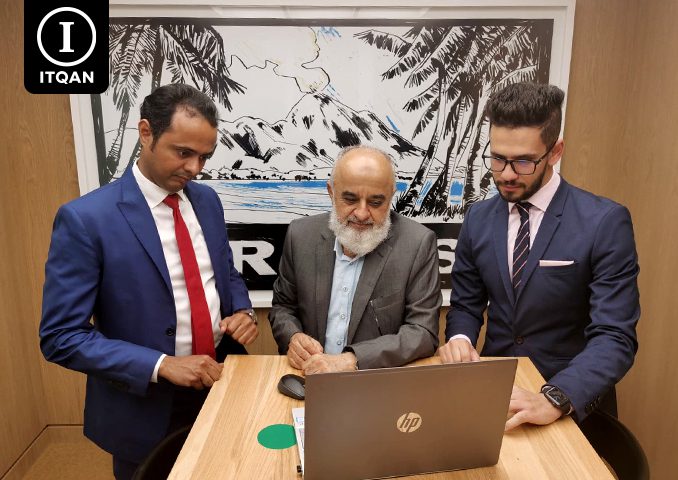 09 أكتوبر

UAE Freezones- Industrial City of Abu Dhabi (ICAD)

UAE Freezones- Industrial City of Abu Dhabi (ICAD)

The Industrial City of Abu Dhabi is a free zone in UAE, located in Abu Dhabi and created mainly for industrial operations.

Abu Dhabi Industrial City (ICAD) is one of the free zones in the United Arab Emirates located in the Emirate of Abu Dhabi. It was established specifically for industrial operations. It extends over an area of ​​40 square kilometers. It is one of the parts of the Musaffah Industrial Area, which is located southwest of Abu Dhabi.

Abu Dhabi Industrial City (ICAD) is one of the most important economic zones in the United Arab Emirates, as it includes many factories and recreational facilities, in addition to the Musaffah Port, which is the second oldest port in Abu Dhabi after Zayed Port. It is located in the Musaffah Canal, which is considered the most dynamic canal in the world. . Which was 53 km long and is the second-longest canal in the region after the Suez Canal.

It enjoys a strategic location, many public service facilities, a developed communications network, as well as transportation lines open to the Middle East, East Asia, Asia, and Europe.

Main sectors:

ICAD has a first-class infrastructure, as it owns many distinguished facilities equipped with an effective communications network, and a sophisticated road network that ensures easy movement. By sea freight or land freight via more than 200 airlines from Dubai and Abu Dhabi.

It also provides industrial lands designed with spaces in harmony with the needs of investors, offering exceptional advantages to the heavy and light industries sector, starting from steel and metal industries, through building materials and logistics services, to food industries, as well as oil and gas services.

Abu Dhabi Industrial City (ICAD) is distinguished by the highest international standards to meet the requirements of current business, as it is characterized by its ability to adapt and prepare for future demands and development plans.

CAD provides an ideal infrastructure suitable for a variety of industries, the most important of which are:

manufactured metals

chemicals and plastics

Oil and Gas Services

building materials

high-tech industries.

ICAD Regions

A number of areas and compounds have been created, each of which specializes in a range of services, divided into five areas:

ICAD 1

It extends over an area of 14 km²

Specialized in manufacturing and engineering industries, medium and heavy

Including metals, building materials, plastics, and fiberglass

ICAD 2

It specializes in light to medium industries such as manufacturing and simple engineering industries

Covering wood processing, engineering, building materials, chemical, oil, and gas

ICAD 3

Mainly focus on international industries with business facilitation and light to medium industries

Supports engineering and processing industries, including wood processing, chemicals, plastics, high-tech, food, and textile industries

ICAD 4

Facilitates high-tech and light industries

ICAD 5

Supports the automotive and vehicle manufacturing industries

ICAD City (Icad Residential City)

The city of ICAD includes a residential complex that was built with the aim of providing housing for workers within the industrial area. The complex consists of 4 residential units and there are other units still under construction.

ICAD is an ideal residential destination, where all the basic services and necessary service facilities are available. It also provides exceptional commercial opportunities in the field of real estate, such as offices and warehouses, for those wishing to invest

If you intend to start investing in the ICAD Industrial Zone, you can contact the Itqan team, who will help you in completing all procedures and transactions easily.

A residential complex was developed in the city of ICAD with the goal of providing accommodation for workers in the industrial sector. There are now four residential units in the complex, with more being built.

ICAD is a great residential location since it provides all the necessary services and amenities. It also offers excellent business opportunities.