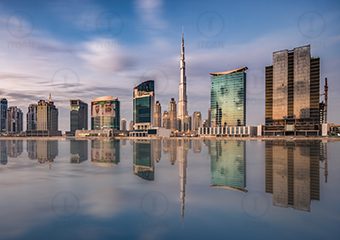 09 أكتوبر

UAE Free Zones- Dubai International Financial Center 

UAE Free Zones- Dubai International Financial Center

It extends over 110 hectares and has been established with the aim of creating an environment that promotes development, progress, and economic growth in the United Arab Emirates, and reach the region's markets through recognized legal and commercial practices, as well as providing an appropriate infrastructure in line with international standards.

It is distinguished with its strategic location that is centralized in the middle of east and west different time zones. Surrounded by a rich, fast-growing, business-friendly tax system, and a laissez-faire policy with regard to the return of capital and movement of funds, the center is an unparalleled financial destination.

Dubai Financial Center Banks

The DIFC is densely packed with bank branches, some of which are…

DIFC Objectives

Dubai International Financial Center was established for many reasons and objectives, most notably are:
Develop a financial center based on effeciency and transparency principles in order to provide effective international financial services.
Enhance emirate's position as a leading international financial center.
Increase Emirate's economy growth.
DIFC Registered Entities
Limited Shares Companies (LTDs) – The Dubai Financial Center offers limited share companies the opportunity to raise capital through the public offering of shares and the issuance of securities as well. It is considered necessary to have at least one shareholder.
Limited Liability Companies (LLCs) – The Limited Liability Company is not regulated by the Dubai International Financial Center and does not issue securities.
Recognized Companies (RC) – A Recognized Company is a registered branch of a foreign company already located in the DIFC. A recognized company is not considered a separate legal entity; Rather, it is just an extension of a company established abroad.
General Partnership (GP) – This partnership is concluded by two or more persons, and all partners are jointly and severally liable, for the debts and obligations of the partnership.
Limited Partnership (LP) – This partnership is concluded by two or more persons, and must include at least one general partner whose liability is unlimited, and one partner whose liability is limited to their contribution to the partnership.
Special Purpose Companies – This type of company must be licensed under the DIFC Authority.
Limited liability partnerships, general partnerships or limited partnerships already existing in the DIFC can be registered.
The DIFC Authority allows foreign companies to relocate to the DIFC (provided that the foreign company is authorized to do so in accordance with the laws of the jurisdiction of incorporation).
Unregulated entities are those that are established in the DIFC but are not involved in the implementation of a financial service (as defined in the DFSA Regulations) or are not subject to one or more of the exemptions provided in the DFSA Regulations Finance. Examples of such entities are: holding companies, companies investing in real estate, companies carrying out support and technical support activities, and service providers such as employment agencies, restaurants, cafes, and bars.