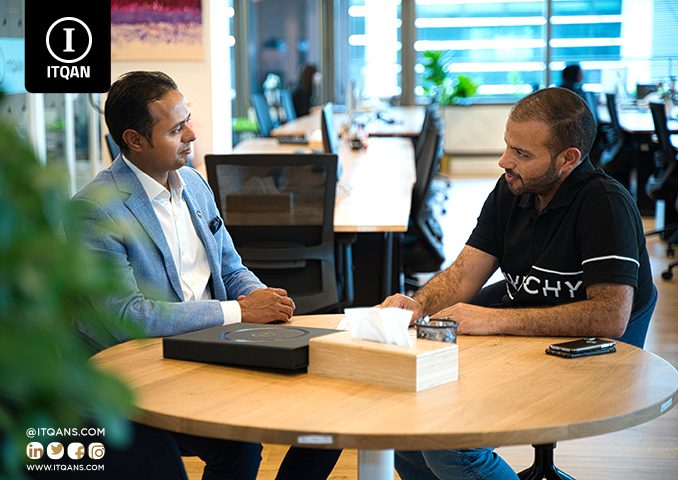 09 أكتوبر

UAE Free zones- Business Set up in Jebel Ali Free zone
UAE Free zones- Business Set up in Jebel Ali Free zone
Jebel Ali Free Zone referred to as (JAFZA), is one of the largest and the most leading free zones within the business park of DP World. The Jebel Ali Free Zone has evolved over time to become a commercial catalyst and smart business cluster that provides businesses with unparalleled opportunities for growth and allows companies to reduce costs and access local and global markets easily.
If you are one of the investors who want to start your business in the Jebel Ali free zone, read on this blog and learn more about the advantages offered by the free zone in Jebel Ali free zones for investors and the procedures for setting up a business in Jebel Ali region.
Overview
Jebel Ali is located 30 km from downtown Dubai to the west towards the capital, Abu Dhabi. This city was chosen to build Jebel Ali Port, which is one of the largest international ports and is among the top 10 container ports in the world. It also includes one of the largest aluminum factories in the Middle East, "DUBAL Factory", as well as a free industrial zone and a reception station. Satellite and a five-star hotel in the name of the Jebel Ali Hotel.
Jebel Ali free zone has evolved gradually to include important residential areas such as Green Ranches and a huge commercial center called Ibn Battuta, besides a large airport was built called Al Maktoum International Airport.
Jebel Ali Free Zone Authority
It is a governmental entity in charge of overseeing the activities of the Jebel Ali Free Zone. It was created on February 9, 1985, by a decree issued by the Dubai government and Executive Regulation No. 99/1 in compliance with Law 2 of 1986. It encompasses the authority's responsibilities in the following areas:
Issue Commercial licenses
Provide technical assistance and expertise.
Provide supply energy sources
Labor recruitment, residence visas, housing, transportation, facilities, and medical services.
Insurance services and responding to inquiries and requests from investors.
Advantages of establishing a company in Jebel Ali (JAFZA)
Jebel Ali Free Zone provides a motivating work environment that helps to make a lot of profits due to the advantages and facilities it offers to its investors that encourage them to establish their companies and launch their projects in there, in addition to providing support services that were established next to the project sites, which helps customers to meet all their needs and requirements. These areas are characterized by their strong structures upon scientific grounds that meet the management requirements of your business. It is also the ideal destination for the investor who intends to establish a company in Dubai, which provides a lot of investment services, the most prominent of which are:
• Tax Credits
• Exemptions from customs duties on import and export and raw materials
• Ease of laws and administrative procedures
• Availability of adequate infrastructure, warehouses, silos, and distribution means
• Easy access to global markets through a network of sea, land, and air transportation.
• Freedom to transfer money abroad without restrictions
• The possibility of bringing in foreign talents and labor to the free market easily.
• Exemption from individual income tax.
• Possibility to recover capital
• High competitiveness, which contributes to making more profits
Set up your business in Jebel Ali with few steps
After getting a full understanding of the commercial and investment advantages provided by the Jebel Ali Free Zone, it has become easy to establish a company in Jebel Ali according to the investment facilities in the free zones in the Emirate of Dubai. Now to know the steps for establishing a company in Jebel Ali, which are as follows:
Identifying the nature of the business's activity:
Identifying the nature of the company's investment activity is a legally binding procedure imposed by the United Arab Emirates Law on the establishment of companies in Dubai for the 2009 fiscal year. It is also regarded as one of the most important factors in facilitating administrative procedures and identifying the parties and parties associated with the company's activity as well as the permitted legal form. There are nearly 2,000 different economic activities here, including:
Real estate, leasing, financial intermediation, transportation, wholesale and retail, communications, and warehousing are examples of specialized commercial activities.
Determining the legal form of the company:
Determining the legal form of the company: Companies are classified into a variety of legal forms, which are as follows:
• General Partnership.
• Limited Liability Company.
• A Public shareholding stock.
• A Private Joint-stock company.
• Civil works companies.
Choosing a creative brand name for your business
After determining the type of commercial activity and its legal form, the stage of choosing the company's trade name comes in accordance with the trademark laws, which stipulate the following:
• The name shouldn't violate the public morals in the region
• Not to be used by the same type of activity
• To be compatible with the nature of the company's activity and its legal form
• It should not include any names or logos institutions, whether local, Arab and international
• It should not be identical to any local or international brand.
Now, after you have a thorough understanding of how to set up a business in Jebel Ali and the benefits it provides, call the ITQAN team to assist you in completing all of the necessary procedures as quickly as possible.