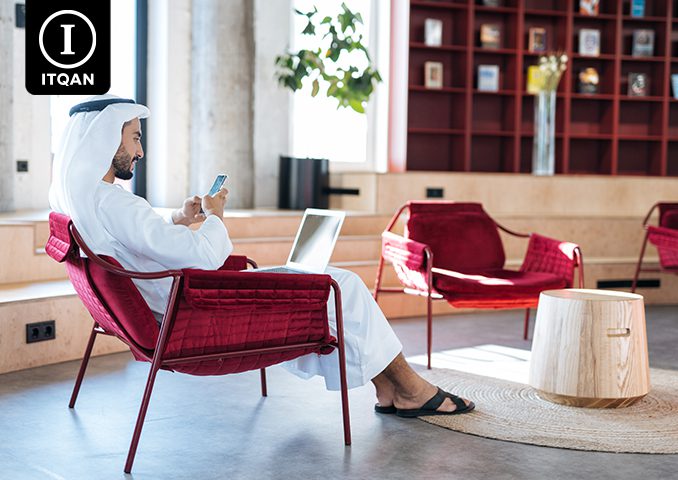 09 أكتوبر

Top Ten Reasons For Business Relocation to DUBAI

The significant number of entrepreneurs who have either shifted their business and residence to Dubai or want to do so in the coming year was one of the key takeaways from recent Ritossa Family Office Investment Summits in Dubai.

Surprisingly, more than half of the Summit attendees who are not already based in Dubai expressed an interest in relocating to Dubai within the next three years. This number is impressive…

Despite many issues and troubles the world faced in the last year, when global foreign direct investment fell by 42% (from $1.5 trillion in 2019 to $859 billion in 2020), Dubai was able to attract large amounts of FDI. While Dubai's prosperity is known for all, start-ups also highlighted Dubai's reputation for safety, excellent education, the flexibility of transportation, sophisticated healthcare systems, as demonstrated by its ability to handle the coronavirus epidemic promptly and efficiently, and tax structures are important factors in start-up firms' decisions to migrate. According to CIO World Magazine's annual assessment of the competitiveness and capacity of nations in a science and technology-based economy, "the UAE ranks first in the Arab world and 31st in the world in the list of friendliest countries for growing companies." The UAE scored 62 points in the overall index, outperforming Greece, Norway, and New Zealand.

"Success is accomplished when everyone is going ahead together with the idea that 'We are all responsible,'" according to Fahad Al Gergawi of Dubai FDI. Our leadership's continuous and proactive attention to FDI has guaranteed that Dubai and the UAE's laws and regulations remain in line with worldwide best practices, which investors value and demand. As a result, FDI flows "Success is accomplished when everyone is going ahead together with the idea that 'We are all responsible,'" Our leadership's proactive focus on FDI has guaranteed that Dubai and the UAE's laws and regulations remain in line with worldwide best practices, which investors value and demand. which results in inflows rising.
Too many reasons that push investors to migrate to Dubai
Prosperous Economy
Despite the epidemic, the UAE's economy remained robust. Tourism, for example, was one of the fastest-recovering industries in the globe.
"We are trying to double our GDP by 2030 in the UAE, which is looking past the Covid-19 problem. Besides taking advantage of a slew of incentives and recent legislative changes relating to full foreign ownership, and commercial companies, Investors, entrepreneurs, and creative minds can benefit from the country's state-of-the-art infrastructure, superior connectivity, and highly evolved ecosystem of incubators, accelerators, and investors, as well as long-term residencies/citizenship. "However, these are only a few of the reasons that contribute to the UAE's current status as a thriving global commerce and investment hub," said Dr. Thani bin Alawi.
Innovative infrastructure
Expats from high-tax cities and countries such as the United States, the United Kingdom, Switzerland, France, and other European countries make up a large portion of the entrepreneurs that select Dubai as their home base. Although earnings in Dubai are tax-free, it is vital to be mindful of one's tax responsibilities in their home country. Many people consider Dubai's regulatory environment to be one of the best in the world.
Superb Leadership
Dubai's current position as a global hub is due largely to strong leaders whose vision led to Dubai's rise. Today, international businesses are interested in Dubai due to the strong government support of SMEs. Specifically, Dubai's Smart City 2021 initiative is transforming the city, revolutionizing the way government services are delivered, promoting private sector partnerships, increasing happiness, and attracting more interest in the region. Expo Dubai 2021 is another exciting milestone for the UAE that will draw worldwide acclaim as well as boost domestic travel which already expanded during Covid. With 180 nationalities in the UAE, its position as a global melting pot is admirable.
Ease of Residence Visas
To make it easier for companies to migrate to the UAE, the UAE announced the availability of Golden Visas in 2019. These long-term resident visas allow business owners and their staff to live and work in the UAE without the need for a sponsor, as was previously required. These visas are granted to qualifying persons and their families for a period of 5 or 10 years, automatically renew, and provide 100 percent coverage.
Transportation and Infrastructure
Dubai has one of the world's greatest public transit systems, with excellent Metro and Bus choices, and the Dubai International Airport (DXB) serves more than 100 airlines and 260 destinations globally. According to the Airports Council, DXB is the world's largest and fastest expanding passenger and cargo hub and the number one airport for international travelers.
Quality Educational Options
Dubai has 200+ private schools for ages 6-18 that provide a high quality of education for more than 300,000 students. Private schools serve 90 percent of the population and include mixed-gender classrooms while public school classrooms are separate for boys and girls. University-level education is free for citizens and there are too many training and vocational schools as well.
Healthcare That Leads the World
Dubai has a great health system that offers a high standard of care and top-notch facilities under the supervision of The Ministry of Health and Prevention. Of note are the government's four hospitals – Dubai, Rashid, Latifa, and Hatta; however, there are a total of 40+ hospitals throughout Dubai. Dubai citizens have access to free healthcare and employers are required to provide insurance to their employees.
Healthy lifestyle
There is no shortage of ways to maintain a healthy lifestyle in Dubai. Picturesque beaches, fabulous cuisine, bustling streets ideal for walking, and a reputation as a sports mecca all combine to keep Dubai residents and guests fit and in shape. Skiing, polo, soccer, cricket, tennis, cycling, golf, basketball, camel riding, and football lead the list of popular sports options.
The Happiness Factor
The Dubai government's main goal is to make Dubai the happiest city on the planet, which it is doing through a variety of programs and creative ideas aimed at meeting the requirements of tourists and inhabitants, continuously.
Dubai continues to launch new strategies and policies that further reinforce investors' confidence that tap into its unique value proposition as the City of the Future, the gateway to regional markets, and a global hub for trade and investment. It is the preferred location for the regional headquarters of multinational as well as regional corporations. Startups find Dubai a dynamic and supportive environment in which to test, finance, and expand business models. They benefit from Dubai's world-class physical, social, and business infrastructure to reach billions of consumers in the Middle East, North Africa, South Asia, and CIS regions.
In summary, Dubai's prominence as a global powerhouse is strong and will continue to strengthen in the coming years. Stay tuned for more developments as its influence on the world stage
expands.
Contact ITQAN now to help you join Dubai dynamic business environment