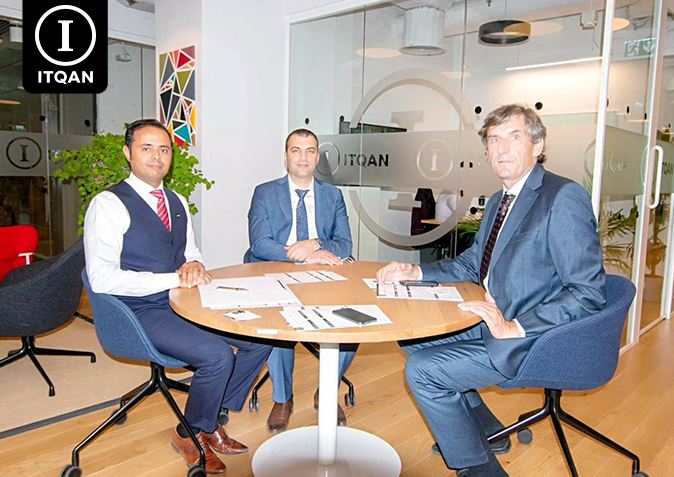 09 أكتوبر

Setup Your Business in Jebel Ali with ITQAN
Setup Your Business in Jebel Ali with ITQAN
With such a legacy and world-class infrastructure, Jebel Ali Free Zone has become one of the most notable Free Zone locations in Dubai. Jebel Ali Free Zone Convention Center complex is the ideal platform for JAFZA businesses to strengthen ties in a modern ergonomics and efficiency setting. In addition to these amenities, JAFZA has Business Towers, luxurious business hotels, and a convention center to serve the business community.
Business Activities Permitted in JAFZA
There is a wide range of businesses you can run in JAFZA in the following sectors:
Service
Logistics
General Trading
A company with service activity can be registered only as a branch of an existing UAE Mainland entity.
Types of Licenses Available for JAFZA Company Registration
Jebel Ali Free Trade Zone issues various kinds of company licenses,
General Trading License
This license allows the holder to import, distribute, and store all items in accordance with Jafza's rules and regulations.
Trading License
This license allows the holder to import, export, distribute and store items listed on the permit.
Industrial License
This license allows the holder to import raw materials, manufacture specific products and export the final product to any country.
Service License
This license enables the holder to carry out the services indicated in the license within the Free Zone. The type of service must be consistent with the parent company's license, issued by the Economic Department or Municipality of the applicable Emirate in the UAE.
National Industrial License
This license is intended for manufacturing companies that have at least 51 percent ownership or shareholding with AGCC (Arabian Gulf Co-operation Council) nationals/natives. The value added to the item in the Free Zone must be at least 40%. The holder of this company license has the same status as a local or AGCC within the UAE.
Jebel Ali Free Zone Company Registration
Jebel Ali Free zone Authority is the regulatory entity that authorizes the registration of companies in the free zone. You can set up your business in a few simple steps with ITQAN.
Choose a company name
Decide on business activity to obtain the license
Get an initial approval
Submit documents and pay fees
Get an office space
Documents Required to Register Company in JAFZA
Documentation for setting up a business in JAFZA is relatively simple and is dependent on the investor's or business owner's choice of company format. The following are the documents that all businesses must provide:
An application form for business setup in JAFZA
Environmental health and safety application form
Shareholders, managers, and secretary passport copies.
A description of the company's activities
The company's articles of association.
Setup your business with ITQAN Business Setup Consultants
Setting up a business in a new location entails local knowledge of all the best possible options available to the business owner. In today's era of entrepreneurship and the startup business ecosystem, having a hassle-free system to jump-start your business is extremely important. Jebel Ali Free Zone meets the exact requirements of an entrepreneur or established business house looking for a Free Zone. The quick system and world-class infrastructure, as well as adjacency to local ports and airports, make JAFZA one of the best places to establish your business. Contact us now, if you want to learn more. We will be happy to help.