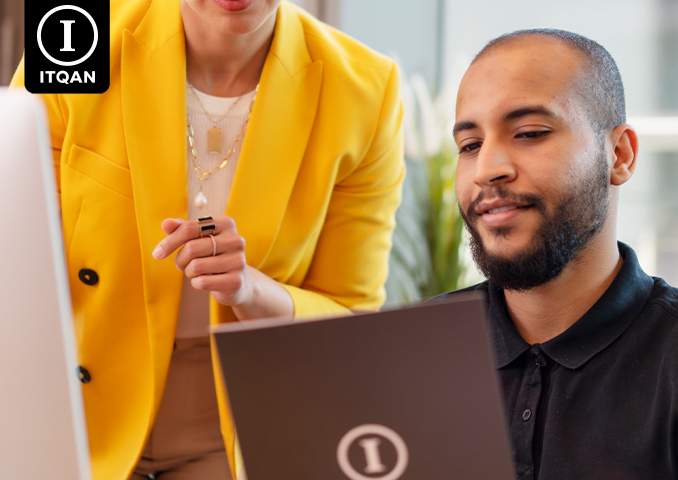 09 أكتوبر

New Residency Guidelines introduced for Ex-pats via Green Visa



The UAE has introduced long-term residence visas for various categories of residents, including investors, entrepreneurs, and specialized talents, in the last year.

As the country unveiled later the "Golden Visa," under which specialists can be granted a ten-year permanent UAE visa. Then, earlier this week, the "Green Visa" was introduced, which allows highly skilled individuals to sponsor themselves without being tied to a specific employer. The government also announced the creation of a new "Freelancer Visa."

The system allows UAE residents and foreigners with their families who wish to work, live, and study in the country, to have a long-term residence visa without the need of an Emirati sponsor.

Read on to learn more about green visas with ITQAN…

What exactly is a Green Visa, and what are the benefits it offers?
The UAE presented the new visa scheme, the Green Visa, which will not link between work permits and residency visas. and it targets highly skilled individuals, investors, entrepreneurs, and top students and graduates. It will also ease visa restrictions for freelancers, widows, and divorced people, among other things.
Individuals who hold Green Visas will be more self-dependent and can sponsor parents and children up to 25 years instead of 18 years, as announced by Dr. Thani Al Zeyoudi, Minister of State for Foreign Trade announced.
Dr. Al Zeyoudi was among the top ministers who made a series of announcements about the first batch of 50 initiatives that the UAE is launching to commemorate its 50th anniversary and spur further growth of the economy and social system of the country.
He also added that the Green visa holders will be given 90-180 days' grace period once their visas expire, unlike the current system of 30 days' grace period, to exit the country
Previously, the UAE linked expats' residency status to their employment.
Employers were considered the expat's sponsor, and if an ex-pat lost his or her job, he or she was forced to leave the country or find new employment in order to remain in the UAE within one month.
Furthermore, a parent could previously sponsor their daughter's residency visa until she married, but sons could only be sponsored until the age of 18.
"In Green visas, the person [holding the visa] is going to be self-dependent and he is not going to be attached to companies and he can sponsor parents and children up to 25 years instead of 18 years," Dr. Al Zeyoudi later told reporters.
Freelance visas will be granted to owners of independent businesses or self-employed individuals.
"Freelancers will have specially dedicated visas…This is to attract experts, retirees, and specialized people to niche sectors," explained Dr. Al Zeyoudi.
As he also declared that the Green visa would be open to most categories of residents. "It is going to be open for most of the categories—investors, entrepreneurs, [those running] SMEs, talented people, scientists, students, etc."
The details including the duration of the visa will be announced soon, he said. No details about salary requirements or investment to be eligible for the Green visa were announced on Sunday.
When asked about the distinction between Green and Golden visas, the minister emphasized that they all complement one another.
"It is a full package—tourist visas, green visas, golden visas. Freelancer visa is part of green visas. Each pillar is going to have different categories. Those details will be announced soon."
speaking about some golden visa holders not being able to sponsor their parents, Dr. Al Zeyoudi emerged that. "It is going to be modified like the green visa. The modification is going to be applied to the whole residency system."
He asserted that the new modifications are the continuation of the changes that the country has already made into its residency laws which include temporary work visas for students above 15 and one-year visas for widows after the death of their husbands who were their sponsors.
The UAE has not yet announced the application procedures for the Green Visa.
The application procedures will be All application procedures will be clarified and discussed by ITQAN consultants once they are issued.