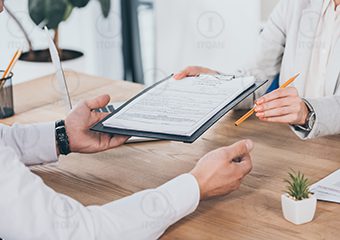 09 أكتوبر

How to Obtain a Commercial License in Dubai Instantly
How to obtain a commercial License in Dubai Instantly
If you are planning to start a new business in Dubai, then you need to need to think of getting a trade license in Dubai too. Dubai is a place that has a lot to offer in terms of returns. Regardless of the nature of your business, as long as you are ambitious and passionate, Dubai is your destination Starting a business in Dubai can be a bit of a hassle because you have to complete some formalities. Learn how you can obtain a commercial license in Dubai in a short time.
ITQAN helps you to obtain your Trade License in Dubai and guides you to set up your business in the UAE.
What is a commercial License In Dubai?
A commercial license is nothing more than a document that authorizes you to operate a business in a particular field. It has nothing to do with some kind of property. In addition, it does not allow you to perform other activities than the one for which it was created.
Now that you know what a commercial license is, here are the steps to help you get a business license in Dubai.
Where can I get a commercial License in Dubai?
No matter what type of business you have in mind, the first thing to do is to prepare the documents. A commercial License is what you need to organize in the first place. In Dubai, you cannot run a business without a valid commercial license. In fact, it is illegal and can lead to heavy penalties or even prosecution. Therefore, make sure that you have applied for a trade license before going further in the execution of your business plans.
What types of licenses are available in Dubai?
There are generally 3 types of licenses issued in Dubai and these are:
Industrial License: Intended for those who intend to engage in industrial and manufacturing activities
Commercial License: Intended for those who are engaged in all kinds of commercial activities
Professional License: Delivered to service providers, craftsmen, craftsmen, and professional
To obtain a commercial license, the process is quite simple. Refer to the following steps for a detailed overview.
Choose your local sponsor
Obtain an activity approval and a name from DED
Search for commercial premises and obtain a rental agreement
Make a MOA with the sponsor
Submit the MOA to DED
Submit the MOA and the license request to the DOD
Once all these steps are complete, the authorities will issue a trade license instantly. Once you have the license at your disposal, you can start executing your other business plans. Speak to our consultants and they will be very happy to explain the whole process to you.
If you would like to setup a business in Dubai and you want to enjoy a hassle-free process then go ahead and get in touch with our business consultants team members and they will guide you through everything. They will also introduce you to our 3 step company formation program!