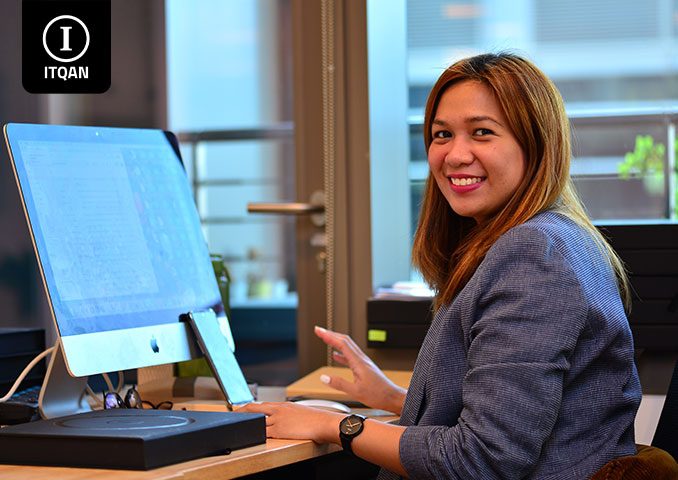 09 أكتوبر

How to Choose the Right Investment in Dubai

While savings accumulate money in the bank for you, at times, it may not be enough to cover the annual inflation rate. Don't get me wrong. Saving for short-term goals is fine. When it comes to long-term and big goals in life, you must consider the impact inflation has on your purchasing power.

So, when this happens, you may end up getting another source of income. Another option is to consider investing in building up your finance you're opening a company in Dubai free zone Of course, everybody knows that, as people grow old, seeing your money working for you is a lot better, right?

Then again, not picking the right investment type can do a lot of damage to your confidence and finances. And this is despite your purpose and intention of investing to let your funds work on your behalf. Also, investing is depicted as a double-edged sword. Still, you can find money-spinning investment openings in Dubai.

This means that, despite everything, you can still grow your wealth or create a passive income source if you pick the right line of attack. So, if business setup Dubai is included in your bucket list, it is not too late to make it a reality.
Pre-investing Considerations
Before selecting an investment, however, it is essential to establish some things in writing. This list starts with prioritizing your goals and identifying your objectives in investing. And this is followed by deciding on your investment area, assessing your risk, and choosing the right allocation of assets.
Going through this list, let us assume that opening your own business has reached the top level of your priorities as a legacy to your children. Upon checking your finances and researching, you have ascertained that you can start with the cost set up in Dubai.
The Reason for Investing in Dubai
You chose Dubai because your research disclosed it had topped the 2018 Financial Times's Best Foreign Direct Investment Performance Report. This means that it is superior to Dublin, London, Paris, and Singapore. From this perspective, Dubai appears to be the ideal investment horizon to make your dream of establishing a company.
Naturally, foreign direct investment flowed into Dubai at a best-ever record jump in 2018. As a result, it topped the global best-performing metropolitan area index, besides ranking as the sixth city with the most attractive direct overseas investment capital influxes since 2017. And this is perhaps because the company established in the Free Zone of Dubai is stress-free.
The Dubai free zones are governed by special laws representing foreign investors that regulate the investment procedure and guarantee every party's privilege in the business. Needless to say, the results attained by Dubai reinforced its spot as a critical axis in the worldwide economy, besides its position within the category of capital inflows for further investment projects.
Dubai Investment Opportunities
With the record showing that Dubai succeeded in welcoming 523 overseas direct investment ventures in 2018 alone, Open Free Zone companies may be topping the investment opportunities list.
Other than investing in launching a commercial pursuit and taking advantage of the fertile setting prepared to accept businessmen from any part of the world, investments may also be made through real estate and the purchase of bonds and stocks. Then again, given the varied array of investment routes in Dubai, choosing the correct investment can pose a challenge.
ITQANS
As mentioned earlier, irrespective of investing's perils, it remains an excellent chance to grow your wealth when taken on with the needed advice. And this is where ITQANS enters the picture. Having facilitated numerous free zone business set-up Dubai, ITQAN exists as a business consulting firm.
The firm focuses on communication and providing creative commercial solutions to its business partners. Established in Dubai, setting up companies in the United Arab Emirates has become so comfortable with ITQANS. The firm can even help you look for a commercial partner to aid your business creation in Dubai and jump-start your dream program without any cause of stress.
And all these are made possible by their team of consultants, admins, and professional associates who work with clients to pursue insight into the business and adjust solutions to specific requirements. This makes the cost set up in Dubai reasonably affordable!
The work ethics at ITQAN dictates their team to anticipate client needs and present solutions to direct and promote business visibility. Their list of services includes Business set-up, Trademark, FS, Leasing of offices and warehouses, Business contracts, Investment opportunities, Legal paperwork support, Business representing, and Finance.
In fact, to accomplish impressive things to set up a company in Dubai, ITQAN roped in CorporateStack. This is an award-winning commercial solution to its bidding to let clients manage their business effortlessly. It is network-based, can be opened anywhere using any available device, and requires no IT dedicated staff.
Best of all, ITQANS make it possible for their clients to start a business in Dubai in three simple steps within less than a month. Take note that the period needed to properly obtain a business license in the UAE depends on the kind of activities you wish to do and the company's legal form.
For example, opening a company in Dubai free zone enjoys a superior standing. After all, it is a tax-free space with low industry barriers to manufacture, import, export, trade, or reconfigure goods without settling any customs fee!
So, with ITQANS, your company becomes a reality after going through seven days of security check, 15 days of company incorporation, and six days of obtaining the residence permit. Now, is that not exquisitely easy to do?