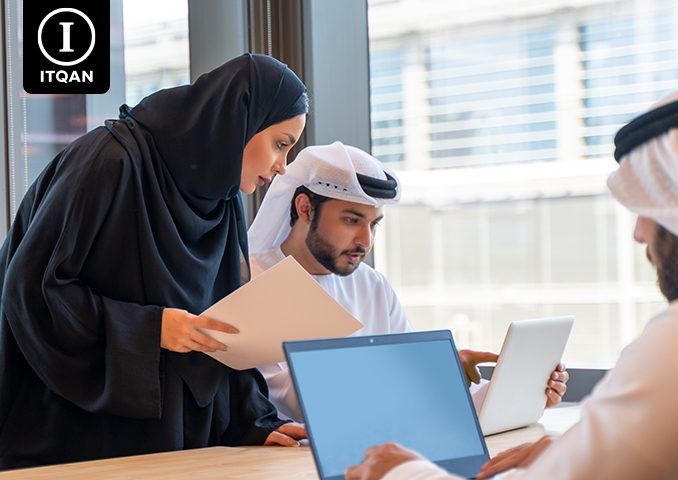 09 أكتوبر

 Golden Residency granted to 100.000 coders around the world

Golden Residency granted to 100.000 coders around the world

"The National Programme for Programmers (PNP) has announced that, following the instructions of His Serene Highness Sheikh Mohammed Bin Rashid Al Maktoum, Governor of Dubai, it has started accepting applications for gold residence from programmers residing in the country and around the world

According to the instructions of His Serene Highness Sheikh Mohammed bin Rashid Al Mak 100, the Governor of Dubai, "sponsored by God" to provide golden accommodation to business executives, entrepreneurs, and start-up companies specializing in programming.

This is a part of the national efforts to establish 100,000 major digital companies in the country over the next five years, to involve them in the process of building the digital economy of the United Arab Emirates, and to create the infrastructure that will stimulate innovation and creativity.

and keeping pace with the accelerated variables in different sectors

Submission mechanisms and criteria.

The following are submission and criteria

Submission mechanisms and criteria include:

– All programmers of different nationalities and ages can apply for a golden residence.

– Submission through the Office of Artificial Intelligence of the Government of the United Arab Emirates or the Federal Authority for Identity and Nationality

– The government agencies concerned will evaluate applications for the identification of those eligible for gold residence

– Gold residency may be applied for by distinguished experts, talent, and competencies who have registered success stories in various areas of programming, those working in leading global companies in the technology sector, or those holding degrees in software engineering, computer science, hardware engineering, computer engineering, information technology, artificial intelligence, data science, mega-data and electrical engineering.

Omar Sultan, Minister of State for Artificial Intelligence, Digital Economy and Telecommuting Applications, has confirmed that the United Arab Emirates embraces all those who wish to be part of the journey of success for all those who wish to be part of the journey of success of the Emirates, and for all those who wish to employ their ideas, talents, abilities, and expertise, and believe in the role of science, technology, and innovation in the future.

Facilities and concessions

Entrepreneurs and programmers with gold residency are offered a range of privileges, facilities, and funding opportunities

"National Programme for Coders" to make the most of their innovative experience, skills, projects, and ideas, as well as to create digital businesses that support the national economy in the context of global competition, as well as various opportunities to collaborate and communicate with government and private actors and major technology companies in the United Arab Emirates, to benefit from any promising ideas, put them into practice and turn them into integrated projects.

Main central point

The strategy of the National Programmers Programme is based on 5 main axes:

Support to interested programmers, entrepreneurs, start-ups and large companies, and the academic sector
Creating a platform that brings programmers together with local companies and universities
Launch global initiatives with selected global best trainers to oversee and develop local talent
Attracting elite global programming skills
Cooperate with various government agencies and propose supportive policies for the programmer sector.
It should be noted that a long-term visa system has been introduced in the United Arab Emirates for five or ten years, which is automatically renewed when all conditions are met, is granted to certain groups such as investors, entrepreneurs, and specialists.
The system allows residents of the United Arab Emirates, foreign arrivals, and their families who wish to come to work, live and study in the State to enjoy long-term residence without the need for a United Arab Emirates sponsor.
For more information about the programmers' golden residence and how to apply for it, contact the ITQAN team to answer all your queries.