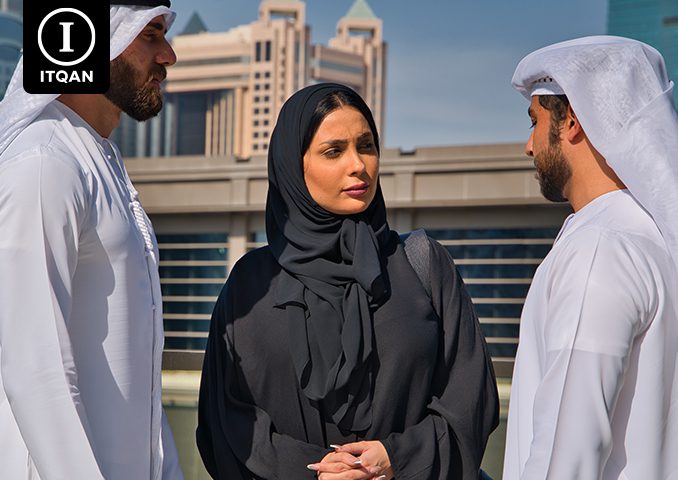 09 أكتوبر

Get your trade license now with ITQAN
Get your trade license with ITQAN
When thinking about starting your own business in Dubai, considering the type of trade license is a must, whatever business you intend to run…
The extravagant luxury, high-tech advances, and the futuristic sense that dominate the landscape are all magnetizing entrepreneurs from all over the world and encourage them to start their investments.
And this shining city sets good examples for ventures that have started from scratch and have come a long way later on.
But, hold on, settle down, and don't be pushy with many procedures that need to be taken first. 
The trade license is at the very top of the list.
?What is a trade license
A trade license is a document/certificate that allows an applicant (someone who wants to start a business) to start a specific trade or business in a specific area/location.
It verified that the company or trade was conducted by all State Municipal Corporation safety regulations.
It safeguards the occupants from any potential health risks.
?Why do you need a trade license
Obtaining a trade license is a must to run a business lawfully. Trade licenses ensure that the business operations are managed by, the UAE's commercial firm act.
So it helps you do the business lawfully and make sure that everything operates in line with the regularity's authorities laws.
The license, however, does not permit the holder to operate in any other trade or business than that for which it was issued.
Furthermore, the holder of this license does not acquire any type of property ownership.
Types of licenses you can apply for…  
Commercial License
Professional license
Tourism License
Commercial License
Commercial licenses are required for businesses engaged in general trading and contracting. This license allows UAE-based companies to conduct business within the UAE as well as outside the country. Companies that need commercial business licenses in Dubai include those dealing in real estate, healthcare, transportation, publishing, media, oil and gas, spare parts, gold and precious metals, chemicals, automobiles, safety equipment, and more.
Professional license
It is required for Any company or individual aiming to make a profit by using the intellectual capacities of individuals, academic achievement, and scientific talents. If the company is owned by more than one individual, it is registered as a Civil Works Company. Typically businesses that require a professional license in Dubai include those involved in insurance, consultancy services, IT and IT infrastructure, computers, environmental activities, tax, management, or marketing.
BUSINESS LICENCE
Industrial business licenses are required for operating manufacturing outfits. Companies applying for this license need to have a physical or brick-and-mortar office in the UAE. Large scale manufacturers of items such as dairy products, animal and bird feed, meat products, carpets, and other similar businesses generally apply for an industrial business license in Dubai.
DOCUMENTS REQUIRED FOR ISSUANCE OF BUSINESS LICENCES IN DUBAI
To apply for a business license, the following documents are required. These may vary depending on the entity that regulates the licensing procedure.
Trade name certificate
Dubai Municipality and RERA attested Tenancy Agreement using Ejari online feature
Memorandum of Association (Applicable for LLCs, One Person Company, Private and Public Shareholding Companies, Simple Limited Partnership, Partnership or Civil Company)
Local Service Agent Agreement (Applicable when a UAE national represents your business with regards to licensing and compliance.)
Government bodies approvals (Applicable on certain business types).
Eligibility for applying for a Trade license
the eligibility conditions for applying trade license are as follows:
The applicant should be above18 years old
The applicant should not have any criminal records
The business should be legally permissible
We work closely with our clients to help them reach their ultimate goals. Contact us now, and let's create a business plan with a legal structure that will help you invest safely.