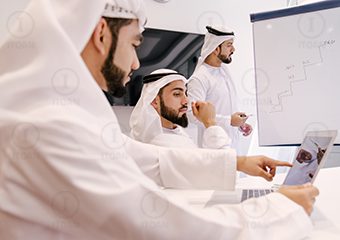 09 أكتوبر

Get Your Business Registered With ITQAN Business Experts

One of the fastest and most emerging economies in the world is in the UAE. It has become a global business hub, with Dubai being particularly popular with Entrepreneurs, SMEs, and ex-pats. Visitors from all around the world visit UAE to establish trade and business. The government of UAE offering a favorable investment environment has made both Mainland and Free zone companies an attractive proposition.

Setting up business in the UAE and particularly in Dubai becomes an easy task when one takes advice and structured help from local business consultants. These professional consultants provide one-stop solutions to the investors who want to start a company and need technical and legal expertise for Company Formation in Dubai.
Mainland, Free Zone, or offshore?
If one needs expert advice in which area to start a business, the business consultants advise the Free Zone, Mainland, or offshore company after understanding the client's plan. There are different laws pertaining to these areas. A visitor or an investor may not know how to go forward for these different regions.
The one-stop solution that business consultants provide is typically a bouquet of services ranging from consulting, advising on business type, and profitable location. Once a client signs the consultancy agreement with Business Consultants, they start the work. Documents required by authorities to provide business licenses, visa applications for hiring manpower, and other compliance to set up a business infrastructure are all worked systematically.
Dedicated business services
Hiring a business consultant means getting dedicated service. The professional expertise of the consultants helps to fast-track the formalities required for company formation. Additionally, it frees the investor from the hassles and worries associated with going through the formalities of liasioning and following up with the authorities. By outsourcing this work to service providers, the investors can look into the other critical aspects of business planning, sales, marketing, and HR functions.
Understanding the business and tax structure of the UAE
The cost of setting up a business in Dubai varies depending on the partnership structure, location, and nature of business. Usually, foreign expats can have options of 100 % ownership in some sectors while having a local UAE partner in other sectors who are required to have a majority shareholding of 51%. A business license in UAE costs anywhere between AED 15000 to AED 50000 depending on variables such as local sponsor, multiple partners, location of company and business structure, etc. Also, Free Zone and Mainland companies have different business license rules, regulations, and costs. Apart from ownership laws, tax liabilities, tax exemptions, and capital repatriation are the critical components of the business which an investor needs to understand. Depending on the chosen industry by the client, a business consultant guides accordingly and ensures the needs are fulfilled without any hitch.
Tailormade Solutions
Business consultants provide tailormade solutions for clients across UAE. They assist in company formation and business guidance at every step, such as choosing the right operating license, pre-approval documentation, and submission to the relevant authorities. The consultancy fees depend on the client's requirement and come under different packages depending on the volume of work.
Countrywide assistance
When one is setting up a UAE business, there is a lot at stake in terms of capital investment, fruitful partnership, and local authority's statutory compliances. Therefore, it makes business sense to take the services of a professional business consultant who provides the necessary assistance for setting up the business and has a presence across the UAE. Many companies, including offshore ones, require multi presence across the 37 Free Zones and 6 Mainland Jurisdictions. A single entity should cater to all these areas and help in visa assistance, renewals, cancellations, banking, trade licenses for different regions, and other expat-related services. If one is thinking of doing business in the UAE, help in strategic consultation, documentation and legal formalities, and negotiations with local stakeholders are handled smoothly by Business consultants in a time-bound manner. The process of company formation has some key steps, such asFinding a local sponsor for partnership is required in a particular business.Deciding upon the business activity. Documentations like application for company registration, trade license to the authorities. Registering trade name Signing lease agreement for business premises Hiring employees and getting visas, get approval from the Ministry of Labour.
Start Your Business in Dubai with the help of ITQAN, a Business Consultancy with communication and creative Business solutions as its main USP. ITQAN is established all over UAE, and facilitating any type of company and business set up in UAE is easy for them.