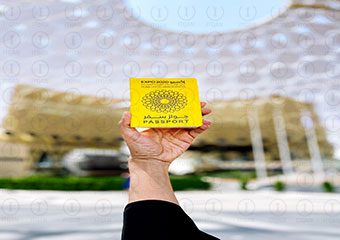 28 سبتمبر

Expo 2020 connecting minds and creating the future

Expo 2020 is around the corner, and Dubai is about to host the first-ever World Expo, it's going to be a celebration of humans in the Middle East, Africa, and South Africa (MEASA) region, which was scheduled to take place earlier on October 20, 2020 – April 10, 2020, and postponed due to covid19 outbreak, to finally take place from the upcoming October 01, 2021, and will last till March 31, 2022.
About Expo 2020
Expo 2020 Dubai is a World Expo that's going to be hosted by Dubai in the UAE will be a celebration of human achievement and creativity. it's also a mega international event in terms of size, scale, duration, and visitor numbers that will offer an opportunity for people from all over the world to connect, to experience the finest of art, culture, geography, science, technology, innovation, and invention, to spark millions of new ideas and thoughts that will have a long-lasting impact on our lives. it's going to be a platform where people from all over the world come to connect with each other, share ideas, learn and innovate.
Expo 2020 Ultimate Goal
Through its amazing progress, the UAE has shown the world what is possible throughout its history. With Expo 2020 Dubai will take a step further in motivating the next generation to inspire innovations that will define the next 50 years of human progress.
it should be noted that Expo 2020 is the first world expo to be held in the middle east
Dubai Expo 2020 Site
The Expo 2020 site spans 4.38 square kilometers and is located in the Dubai South district, close to Al Maktoum International Airport and within easy reach of Dubai International Airport, Abu Dhabi International Airport, and Dubai and Abu Dhabi Cruise Terminals.
Dates and times of Expo 2020
• Opening day: October 20, 2020
• Closing day: April 10, 2021
Site opening hours
• Weekdays: 9 am-1 am
• Weekends and special days: 10 am-2 am
Expos History
The first World Expo was London's Great Exhibition of 1851. Since then World Expos have been hosted in many countries around the world. So, it was organized around a theme that attempts to improve our knowledge in arts, culture, science, and technology. The last Expo took place in 2015 in Milan.
Then eventually, Dubai has won Expo 2020.
When did Dubai win the Expo?
On November 27, 2013, the UAE was elected as the host country of World Expo 2020 during the 154th General Assembly of the Bureau International des Expositions (BIE). This was the outcome of the voting of the 164 nation members. Dubai won by a resounding majority of 116 votes, leaving behind its contestant Yekaterinburg in Russia with only 47.
Joining the Expo
Residents of Dubai are encouraged to join the journey to Expo 2020 through a variety of options — from Expo Live's pioneering social projects helping communities around the globe, to the volunteers' program, which will see a diverse mix of 30,000 UAE residents and ex-pats become the 'face' of the next World Expo. You can register for the volunteer program here.
Expo 2020 Tickets
it's six months of once_in_lifetime_experience, waiting for you
You will be able to buy tickets through the Expo 2020 website, or through a network of Authorised Ticket Resellers, and at the Expo 2020 gates.