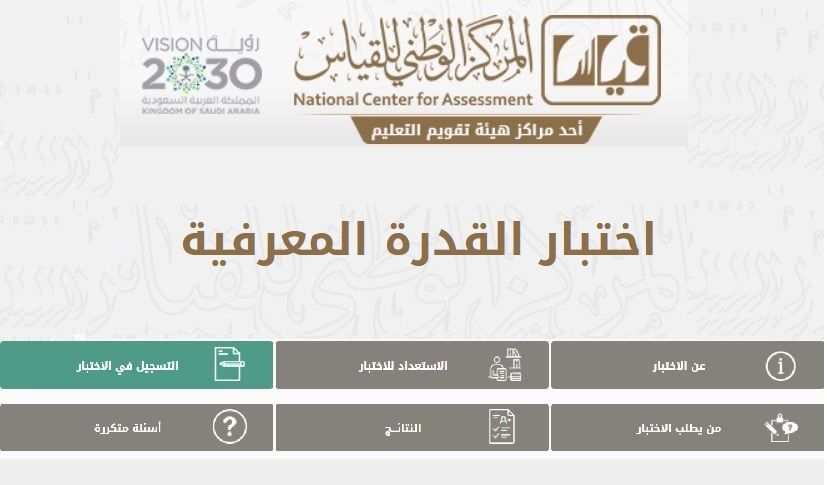 12 Dec

Measuring test results

The National Measurement Center is a Saudi center. This center conducts standardized tests to determine the extent of educational attainment for male students as well as female students who apply for university studies. This center was established in the year 2000 AD. It also allows conducting a general aptitude test for male and female students who wish to participate in post-university programs (theoretical and scientific). These are the stages of postgraduate studies in most Saudi universities. And also those military programs that are after the university level, including King Fahd Security University.
The most important characteristic of the measurement center
This center has many advantages, as it aims to improve the level of education in the Kingdom of Saudi Arabia, and the most important of these features are the following:
The Qiyas Center also states that the opportunity is available for male and female students who wish to take the general aptitude test for university students. And practicing the English language test for the "third" period of this year 1435 AH, Which actually started blogging until the end of Wednesday corresponding to 6/16/1435 AH, through the Center's website, It will be held from 28/6/1435 AH to 2/7/1435 AH.
This center provides all assistance services to beneficiaries through means of communication. responds to inquiries, Feedback is welcomed via the Users' Contact section at 011-4909090. Also, applicants at 920001170 from 8 am to 8 pm, And through the social networks Facebook and Twitter @QiyasOnline, and via this mail

[email protected]

or

[email protected]

or through the center's website
How can I inquire about the results of a measurement center?
The Education Support Authority was keen to announce all the results of the aptitude test for the Qiyas Center. Which are as follows:
The user must log in through the center's website from here .
After that, the personal data of the applicant must also be recorded.
The Tests icon must also be selected.
Then the results must be determined.
And also then clicking on the search button to search the results.
In order for the result to appear directly, quickly and immediately, and to be officially approved by the Ministry of Education and Training.
The date for the results of the aptitude test from Qiyas Center 1443
The Education and Training Evaluation Authority has stated and disclosed the date for announcing the results of the aptitude test. She explained that the results are supposed to be announced through the Qiyas Center website, next Thursday. Corresponding to 05/26/2022 This test was conducted in 83 student centers. And about 88 special centers for girls, The result will be disclosed through the Qiyas website at the aforementioned date.
Objectives of the National Center for Measurement 1443
This center includes several and many goals, as it works to raise the educational level clearly, and the most important of these goals are the following:
This center works to increase and raise the services and level of education and to know the extent of students' comprehension of the subjects they study.
Determine and know the tendencies and abilities of students so that they are sent to colleges that are compatible with their abilities.
The Qiyas Center also works to develop the abilities of outstanding students and provide all means of support for them to advance their academic abilities.
The center measures and conducts professional licensing tests for higher education graduates.
The center also attracts all skills, capabilities and experiences in the field of measurement and evaluation, and this is done in cooperation and union with the Ministry of Education in the Kingdom of Saudi Arabia.
The center works to improve and raise the quality and services of Saudi educational institutions