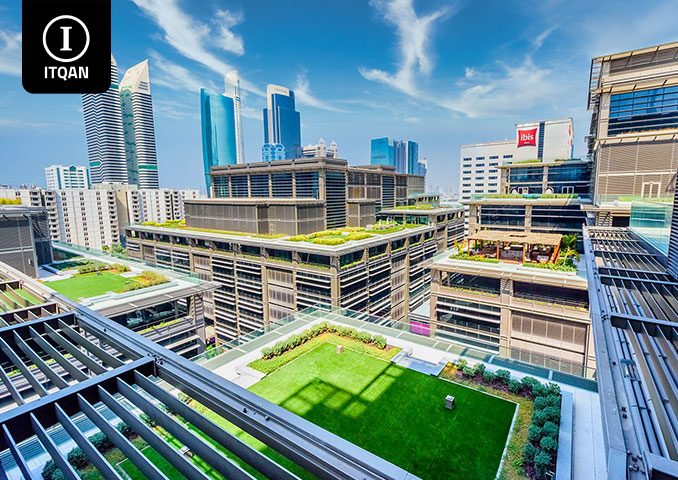 24 Apr

Cost of establishing a company in Dubai Free Zone in 2022

Welcome, visitors to the Itqan Company website, to a new article in which we will present the cost of establishing your company in Dubai in 2022. If you are thinking of starting a business in the United Arab Emirates, or specifically in Dubai. Before taking the necessary steps to start your business in Dubai, you must choose the free zone in which you want to establish your business. This can be quite a challenge as there are nearly 30 free zones in Dubai that you can choose from. With such an abundance of free zones, the most common question most foreign investors ask is: "How different are the costs of setting up a business among the different free zones in Dubai?". So in this post, we will take a closer look at the cost of setting up and running your business in Dubai by breaking down the expected expenses before or after starting the project.
Why the free zone?
Free zones in Dubai are the best way to launch your new business project in the United Arab Emirates as a foreign investor. As it gives you many features and advantages, on her head: Tax exemption on all goods and companies in which it is incorporated. Exempting goods from customs duties if you have goods. Ease of company incorporation procedures in free zones. Ease of owning the company without the need for a partner from the Emirates, according to the latest government updates.
1- Company registration fees:
The company registration fee is a one-time payment to the free zone authority in the early stages of your company registration. The exact fee will be determined according to the legal form of your business. And of course according to the chosen free zone. The costs of registering a company in a Dubai free zone do not vary greatly. It is usually in the range of approximately 9,000 AED to 10,000 AED.
2- License fees:
When choosing one of the free zones in Dubai to establish your trading company, the quality of the free zone is one of the crucial steps in choosing a license. Your work Where there are three types of work licenses most commonly: trade, services or industrial sectors. Unlike the company registration fee, the license fee is a permanent cost, as it can cost around AED 10,000 to AED 50,000 annually, depending on several factors.
3- Office fees:
Renting an office space in Dubai is a prerequisite for obtaining your business license. It is also preferable to be in a beautiful area to prove to the management that you want to advance your business for the better. Each free zone in Dubai provides a variety of office spaces to suit your business needs, to provide better conditions for employees, places to store goods if any, and other things, Including equipped, serviced, smart and flexible offices to provide a professional atmosphere for work. The fees for the office are estimated at approximately 15,000 AED to 20,000 AED.
4- Capital:
The minimum capital amount varies widely for each free zone. It can range from AED 1,000 to AED 1,000,000 depending on the business activities and licenses. Generally, the average capital requirement for free zones in Dubai is AED 50,000.
The stages of establishing your company in Dubai and the necessary steps for that may seem very complicated to you. And it takes a lot of time and money, but with Etqan the pioneer in establishing companies in Dubai over several years. It can charge you all the stages quickly and get the best results immediately. Welcome, we look forward to answering your inquiries!
Contact us today and get a free consultation to implement all your business plans!