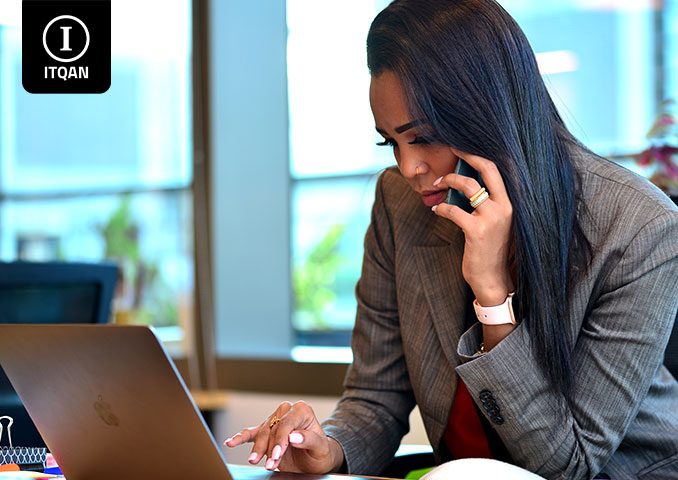 09 أكتوبر

Easy Business Setup in Dubai – Why ITQAN?
3 Step Plan for an Easy Business Setup in Dubai
Are you looking for an easy business setup in Dubai? If so, the best thing for you to do is to find skilled UAE business experts or a business consultancy firm. They can assist you by giving useful info, schemes, advice, and plans that help in your business founding. It cannot be denied that there are dazzling investment prospects in the United Arab Emirates. Often, foreign investors fail to have enough know-how in the local trade setting and private equity courses of action. So, they require to consult local experts for actual planning. In a nation where commerce is growing strongly, Dubai provides a brilliant base for global business.
That is why demand exists for professional experts in business consultancy. Take note, though, that good consulting services can only be availed from well-known business consultancy firms, such as ITQAN which ensures an easy business setup in Dubai.
Bearing in mind how complex it is to master all the business work levels, you must be aware of the firm's forte at the onset. Is the business consultancy offered more on the corporate, running, IT, trade, logistics, shipping, or investing consulting?
Presently, a vast array of business concerns are tackled by consultancy firms, but different consultants give different solutions. In reality, business consultants and consultancy firms truly add value to middle-market businesses. Still, you have to know the right time and reason for engaging in their services.
So, make sure that your chosen business consultancy firm is in line with your need. After all, the main drive of consulting services is to analyze and solve difficulties a client tackles, which holds him back.
These problems can range from a free zone business setup in Dubai to business development. Generally, these issues cannot be easily solved by the entrepreneur or company due to time and knowledge constraints or other reasons.
WHY ITQAN?
The Arabic word Itqan can be translated into English as Excellence, Precision, High status of work. ITQAN is a Business Consultancy with a focus on communication and providing creative business solutions to our partners. We are established in the emirate of Dubai in the UAE. Setting up a company in the UAE has never been so easy and mastering it makes it easier. If you are looking for a business partner to facilitate an easy business setup in Dubai and launch your dream platform without any hassle, contact our team for assistance.
ITQAN offices are based in Sheik Zayed Road, in Down Town Dubai, right in the center of the financial and business hub.
ITQAN:
strives to provide the right solutions to help investors succeed. Our support team will be at your help 24/7.
aims for success together by understanding their customer's needs and requirements to facilitate their work in the best way.
enables companies to establish their business and succeed in Dubai.
Our simple 3 step program for your easy business setup in Dubai explained
In this section, we will help you establish your company in Dubai with ease and success. In 3 simple steps, you'll be able to get your commercial register and residence in Dubai. It's never been easy to establish a company in Dubai, but now with ITQAN, everything is easier. All you have to do is follow these 3 simple steps:
First: Initial Approval
Send us a copy of your passport complete the application and pay AED2500 fees and you'll receive a response within one week.
Second: Establishment
If your request has been approved, our representative will contact you to sign the contract and the company's founding documents, sign as power of attorney with our office and pay 58,000 AED including all the company expenses and office rent for 1 year. Knowing that there will be nothing additional nor will it require you to deposit capital or a citizen partner to establish your company. Within 15 days you will receive your commercial registration.
Third: Applying for residency
Your company will be registered with the department of immigration and passports in Dubai after receiving your commercial registration. You can then receive your establishment card and then get a regular stay residence for you, your family, and your employees. You'll just send a photo of your commercial registration, a personal photograph, fill out the application and pay 8,500 AED per stay. After 4 days you'll receive the residence and you can come to Dubai to finish the procedures with the help of our representative a then start to work successfully.
ITQAN – Easy Business Setup in Dubai
Well-versed in investment opportunities in Dubai and the free zone laws in the UAE, ITQAN gives informed choices that guide the client in meeting all requirements. This makes it possible for them to set up companies in three steps within 28 working days.
With a wide range of offered services, they help choose the best location for company formation. The firm understands all client's needs to open a company in Dubai, such as being informed about the:
Company types,
Limitations and possibilities of onshore, offshore, and local businesses,
Necessary papers,
Business incorporation procedure,
Permitted activity areas,
Rental matters
Free zone Company Set up Consultation
Facilitate the opening of the bank account, getting visas, and many more.
ITQAN – No Hidden Fees
ITQAN takes pride in having no hidden fees. The firm remains transparent with its clients until the business is up and operating. This is in line with the company's work ethic that focuses on building trust and gaining client satisfaction. Hence, invoices show the particular services delivered and clear insight into the agreed terms. As part of the corporate ethos, employees are also more drawn to work towards the company vision. And this results in the creation of team players who put team spirit and company objectives first.
ITQAN is also proud of its team that can adapt to different projects while sticking to its work culture. They deliver projected results because of their skills and specialized expertise that easily and quickly take on roles. Being experienced in their business field, they are confident in exposing natural joint leadership.
ITQAN Commitment
Known to provide the help clients need to establish their business, the company gives various options to allow clients to pick the optimal way that fits their project. In the process, the firm stands beside the client to accomplish the business setup in Dubai. And this is made possible by the expert team they have that never hesitates to take any extra needed mile.
As a result, the firm can see a big picture with the small chunks that makes it better to bring a new view. And this makes it easy for the firm to offer surprising viewpoints that solve the client's problems concerning company formation in Dubai.
For business investors looking for assistance in facilitating company formation in the mainland or free zone area in UAE, ITQAN is just a message or call away. The company also offers excellent services in line with its mission of providing the right and fast solutions for investors. Learn more about ITQAN by checking out our website.