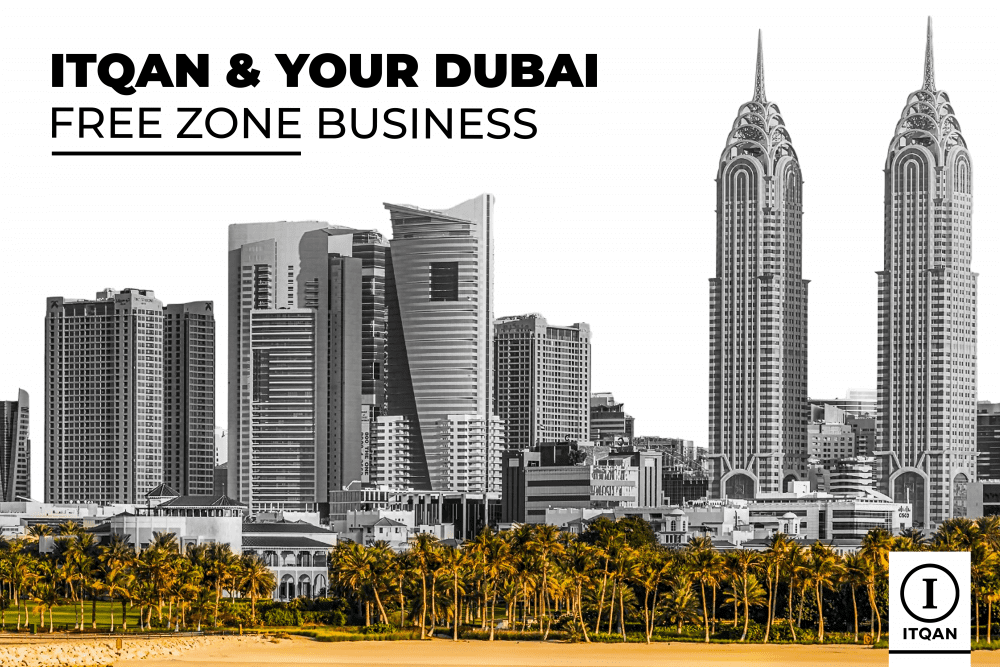 09 أكتوبر

Dubai Free Zone Business Setup
Dubai Free Zone Business Setup

What are Free Trade Zones in Dubai?
The Dubai free-trade zones or FTZs are elite economic zones organized to present tax concessions, besides customs duty assistance to expatriate financiers.  They are designed to increase international business through the provision to expatriates of 100% ownership, and single-window management convenience. An ideal option for your Dubai-free zone business setup. 
The Rewards of investing in a Dubai Free Zone Business area.
Take note that a local sponsor exists as a necessary condition if an overseas entrepreneur wishes to open a company in the Dubai mainland.  The sponsor must be a citizen of the United Arab Emirates and own 51% of the company.  In Dubai free zones, this is not a requirement since these areas offer diverse investment opportunities.
What is more, they offer investors the flexibility of selecting a commercial entity that matches their unique industry goals and needs. Freedom of running a business, massive savings on tax, and an excellent infrastructure encourage business people and investors to launch their operations within any of the free zones in Dubai.
Indeed, a Dubai-free zone extends the most productive ground for establishing businesses, fortified with state-of-the-art structures, world-class trade amenities, flexible policies of the government, and unmatched services. 
And these are on top benefits that include: (1) exemptions on corporate or personal gains or income tax, (2) 100% proprietorship for investors irrespective of their domicile and nationality, (3) 100% return of profits and capital, (4) exclusion from any export and import duties, (5) corporate tax exemption for 15 years with a renewal option for another 15 years, and (6) no required capital deposit.
Major Dubai Free Zones
In Dubai alone, there are at least 30 operating Free Zones with the Free Zone Authority offering business permits to foreign-owned companies.  As there are plenty of Dubai free zones, the procedures, prices, as well as requirements change constantly. 
And this is because free zones vie with one another for a business that creates an incentive for them to innovate, besides staying attractive to venture capitalists. The list includes:
1. Sharjah Airport International Free Zone
2. Dubai Production City
3. International Media Production Zone
4. Dubai Gold and Diamond Park
5. RAK Free Trade Zone
6. Dubai Studio City
7. Fujairah Free Zone
8. Dubai Knowledge Village
9. Ajman Free Zone
10. Dubai Internet City
11. DUCAMZ or Dubai Cars and Automotive Zone, which is also known as the Dubai Auto Zone
12. Dubai Airport Free Zone
13. Internet City
14. Dubai Healthcare City
16. Dubai International Academic City
17. Dubai International Financial Centre
18. Dubai Media City
19. DMCC or Dubai Multi Commodities Centre
20. DSO or Dubai Silicon Oasis
22. Dubai World Central (Dubai South)
23. DWSC or Dubai Wholesale City
As there are various Free Zones, the benefits, as well as costs offered by each zone, also vary subject to its site and business type. If you are searching for cheaper options, then you can find them in the outlying areas. Also, a Free Zone sometimes introduces an innovative product or procedure that can change the state of affairs of the market.
Such changes can make a Free Zone unusable for overseas investors or enable another Free Zone to raise its rank.  Hence, it is essential to keep yourself updated on the latest developments on what specific free zone is good for the industry you are thinking of opening in Dubai. 
For example, a company intending to offer IT services would benefit from considering the Internet City or Dubai Media City. On the other hand, a trading firm may find the Dubai Multi Commodities Centre conducive. And for a company that needs easy access to seaports and airports or into the shipping industry, then the Jebel Ali Free Zone remains the right choice.
Of course, it starts with you understanding the procedure to set up a company in the Dubai Free Zone. Then, you need to determine the legal entity type for the business. You also have to decide on which entity type you prefer to launch in your chosen free zone. By this time, you probably have selected a trading name as you have to start applying for your business license.
And this will require you to reserve the name of your company. Next, you have to choose your office space, obtain a pre-approval, register the business, and secure your license. Also, this entails renting your office premises, arranging for the legal documents of the establishment, and its articles of incorporation or association.
In the process, you will have to open a company bank account to deposit the required paid-up share of the capital and receive the confirmation statement of the bank. Naturally, you will have to set aside a budget covering the translation, besides notarization expenses of due diligence.
Only then can you secure the proper business license issued by the applicable Free Zone Authority.  If you find setting up a free zone company in Dubai a bit overwhelming, then have ITQANS help you.
ITQANS
As a business consultancy firm, ITQANS set up businesses in Dubai and do business and trading license processing for mainland and FREE ZONE areas.  The firm follows a concept, "Set up your company in 3 steps," which makes it easier for their clients to understand rules for applying for a license, as well as the payment of fees in setting up the business.
Company establishing in Free Zone with ITQANS can make everything hassle-free and very simple. The company possesses the resources and ability of a professional team that you need to make your entrepreneurial visions become a reality.
And this saves you a lot of worrying about the residence permits, visa applications, bureaucracy, documentation, licensing formalities, banking details, and many other requirements. If anything else turns up, would it not be such a comfort to know that ITQANS is there to handle it for you?
 Do you want to start your
own business in Dubai?
You can contact our team of experts and
they will take it from there.
All you need to do is to contact us