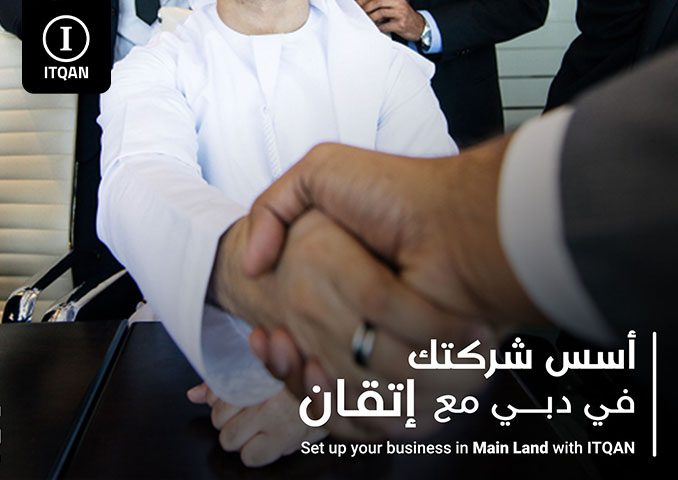 09 أكتوبر

Company Formation in Dubai

company formation in Dubai Are you thinking of forming an onshore or offshore company in Dubai or someplace in the UAE? This place is among the best settings for any novel endeavor domain. It is definitely much more significant than a spot for marvelous architecture. Therefore, launching a business in this country means that you want to have a very productive ground for your firm.

And this is among the many other things showing the commercial capital of UAE as the best location for a company setup. The other key reasons behind creating companies in the UAE range from its atmosphere of welcoming businesses and its strategic location landscape that offers attractive tax incentives. To find out the cheapest company formation in UAE, you must first know the UAE and Dubai company formation costs, besides the Dubai free zone company setup cost.
Company Formation in Dubai – UAE Company Formation Cost
Do you know that the World Bank ranks the UAE on the 25th spot globally to start a business? And launching a firm in the United Arab Emirates is no different for an IBM or startup company. Now, how does this impress you when you compare it to the US? Note that an online trademark in the US costs around $200 for a business startup in a home garage.
With exchange rates considered, people may think that UAE company startup costs are tedious and very costly. Since each trade is different, others may require extra paperwork or permits, further jacking up the price. Hence, it exists best to seek guidance from an expert company, such as ITQAN, about the fee arrangement of forming a business in the United Arab Emirates.
Dubai Company Formation Cost
There are ample business prospects offered in Dubai and anywhere in the UAE. The least cost in launching an onshore firm in Dubai is Dh 34,340 or $ 9,350. On top of this is the demand to pay some other fees. These include a license fee for general trading amounting to Dh 15,000, the Dubai Municipality fee of Dh 10,000, and Dh 3,000 due to the Ministry of Economy, besides Dh 1,200 as the Dubai Chamber of Commerce fee.
Cheapest Company Formation in UAE
Considering the economic impact transpiring in 2020, finding the cheapest way to start a new UAE offshore company or Abu Dhabi offshore companies exists of utmost importance. This requires some knowledge of the different kinds of company setup and the processes to start it, especially when establishing your first business in the United Arab Emirates.
These company formation types in the UAE are (1) mainland, (2) offshore, and (3) free zone. Without a doubt, to find the low-priced company formation in the UAE, you must have an idea of the fees. Due to the varied consultancy firm charges and the government's regular cost changes, costs can differ.
Dubai Free Zone Company Setup Cost
All entrepreneurs looking to launch a Dubai company often do a thorough research of the free zones as their first initiative. And this is because many quickly realize the range of substantial business benefits offered to companies that operate within them. Along with the headline gains of having a company in the United Arab Emirates, many other items are also provided.
This makes the Dubai free zone company setup cost cover various business benefits. The benefit listing includes a 100% release from import duty, the choice to send home all profits and capital, zero legal tender limits, and a series of commercial support services. And even before you think of the straightforward incorporation procedure within your means, you are provided full information about local commercial practices.
It is seldom easy to count the total expense of forming a Dubai free zone company. The final amount consists of several factors. With the free zone permit cost alone, you will also have to consider the price of the premises, if needed, and visa costs. Again, paying all fees is possible since most free zones in Dubai offer packages covering the trade license, workspace use, and visas for employees and yourself.
Closing Words
Company formation in Dubai is made easy by seeking help from expert companies, such as ITQAN. This company helps in your pursuit of finding the best formation type and package that matches your budget. After all, it is a reputable firm that understands every need of the client. In reality, forming a business in the UAE's free zone has been planned to follow a relatively simple process.
That said, some in-depth facts on UAE and its many norms and regulations can come in handy. And that is why it is always highly suggested to get the assistance of a company set up firm. In this manner, a team of experts can guide you on the procedure and get the most proper license and formation kind for your company that fits your budget and needs.
Once you engage services on business setup, you stop worrying that your visa and license applications. You can then have the cheapest company formation in UAE devoid of errors that can cause delays and possible rejection. And all that is needed when working with a business formation specialist firm is providing some essential papers and info about your business type.