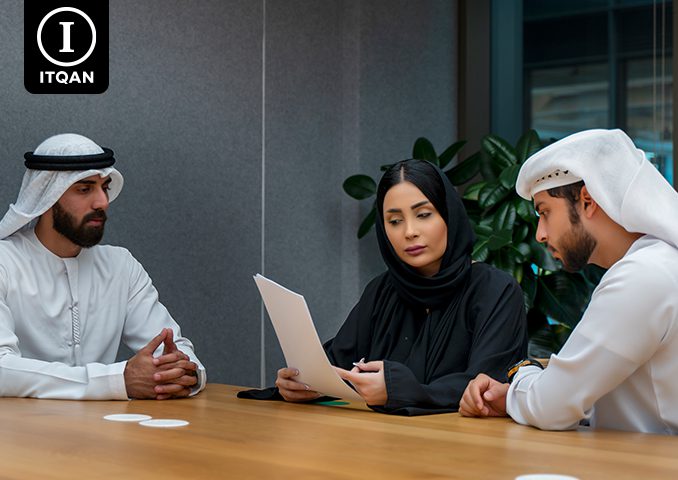 09 أكتوبر

Business Set up- Profitable Small Businesses in the UAE 
Business Set up- Profitable Small Businesses in the UAE
Despite the presence of giant companies in the UAE, such as the National Bank of Abu Dhabi, Etisalat, DP World, Emirates Airlines, Etihad Airways, Emaar, and other giant companies ranked globally.
However, small projects (more than 350 thousand projects) achieve more than 60% of the country's GDP, surpassing what is achieved by major local and international companies in the UAE.
These numbers highlight the importance and role of small projects and highlight these small projects' profitability. "The contribution of 350,000 small businesses to more than 60% of the country's GDP means that these businesses are very profitable."
If you are a UAE citizen or resident, it is good to consider setting up a small business in the UAE. This project may guarantee you profits that you may not be able to achieve anywhere else.
If you are interested in setting up a small project in the UAE. It is good that you follow up with us in this post where we present several small projects in the UAE that achieve a lot of profits and successes.
Profitable Small Businesses in the UAE:
Information Technology Solutions
Technology Solutions had witnessed remarkable success in 2020, increasing opportunities for establishing an information technology business in Dubai. Last year, many companies turned to the digital experiment, which was, and remains, the only way for business in crises. So, there's no better time to turn your business into the digital world…
Ecommerce in Dubai
Last year has shaped our lives in a new way. The most notable was, shopping, where the corona crisis drew consumer attention to the ease of the online shopping experience. This has invited thousands of vendors to move towards online stores. Contact us now to help you get an e-commerce license.
Logistics Works
The recovery of online shopping has created the need to arrange deliveries simultaneously. Preparing logistics in Dubai is, therefore, a good pilot idea. Due to Dubai's close and smooth geographical connection to suppliers, this work may be very simple and profitable during 2021.
Digital Printing
The printing industry in the region has been grappling with the forces of demand-supply due to increasing numbers of new arrivals. However, printers may be a positive aspect because of the ongoing crisis, which has led to increased demand for posters and printed instructions to emphasize the social divergence of the hospitality, health care, and entertainment sectors.
E-Marketing agency in Dubai
Dubai offers one of the best opportunities to launch your e-marketing company amid the evolution of marketing strategies. We are living in an age where information and services are available in a few clicks on our mobile phones.
Tourism Services
Dubai has always been at the top of the travel lists for tourists, even during the pandemic, as it was one of the first destinations to open up to visitors after ensuring that all safety measures and protocols were followed, and in December 2020, the city witnessed a large influx of tourists to escape the closures in parts of the world.
Dubai hotels witnessed an increase in occupancy rates of up to 71% in December, according to a report by the British research organization "STR".
That is why the ideas of small businesses that provide services in the hospitality sector, including those specializing in visa processing and lifestyle management, are flourishing.
There are about 27,307 commercial licenses in Dubai, which means that 64% of the total licenses granted by the Dubai economy are in the professional category.
So whether you have a degree in psychology or you are qualified to impart interpersonal skills, now is the time to implement your startup ideas in Dubai.
Whatever project you want to implement, contact Itqan now to help you complete all the required procedures, register the activity legally, and secure all your project requirements.