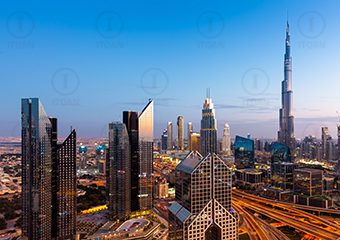 09 أكتوبر

Best Free zone Business setup in Dubai
Thinking of undertaking a free zone business setup in Dubai?
If so, then among the key issues you must decide on is your firm's operating authority. This is of importance for the reason that Dubai offers many options to entrepreneurs. And among them are mainly two choices representing the business location.
So, will your company be a Free Zone company or a Mainland Limited Liability company? Basically, selecting the best specific type depends entirely on the kind of pursuits and nature of the business you wish to do through your company.
For example, when you are into trading and intend to do the same within the United Arab Emirates, going for a mainland limited liability company may be better. Planning to own a business by yourself, controlling its operations, and taking advantage of Dubai's tax exemptions and infrastructure is possible only through a company establishing in the Free Zone. Before you decide on this, it would be best to familiarize yourself with the differences between these company formations, as well as their respective restrictions and benefits.
Best Free Zone Business Setup in Dubai
These zones are located in planned geographic locations like national borders, international airports, and critical seaports to maximize commercial benefits. There are around 30 of these zones located all over the Emirates, which probably have succeeded in attracting overseas direct investment.
These vast best free zone companies have contributed to increasing UAE's GDP since each is for a particular commercial activity. These free trade areas also provide very lucrative conveniences for non-resident firms, such as full ownership, less governmental red tape, and the facility for a single-window organization.
In Dubai, a Free Zone establishment is a distinct business entity having its own regulations and rules. It is permitted to manage its business undertakings inside a free zone, if not outside the UAE.
As a primary distinction, a free zone business setup in Dubai can only work in non-free zones with a resident distributor's or agent's help. In contrast, a mainland firm can work all over the UAE.
Mainland
In Dubai, these companies are onshore businesses licensed by the Department of Economic Development or DED. As a result, these companies are not geographically restricted to do their business operations. This means that they can do business in local and foreign markets without any limitations.
Choose ITQAN For Your Best Free Zone Business Setup in Dubai
Business Setup Period
For mainland companies, the setup time frame depends on finding a suitable local partner to sponsor the company. For free zone business setup in Dubai, it depends on choosing the appropriate area for operating the business. Usually, it usually takes anywhere between three to six weeks for both setups.
Government Approvals
To properly obtain a business license, mainland companies require the approval of the Department of Economic Development or DED, Dubai Municipality or DM, and the Ministry of Labor or MOL. Also, acceptance of the Department for Naturalization and Residency Affairs of the Ministry of Interiors or Immigration is needed.
For individual business activities, such as related medical interests, further approval remains required from the Dubai Health Authority. No external authority approval is required for a free zone business setup in Dubai unless some extra extraordinary activity requires authorization.
Operational Arrangement
As mentioned earlier, mainland companies can carry out business all over the globe. They can undertake all professional, commercial, or industrial pursuits except for insurance and banking.
Setting up a free zone business setup in Dubai, in contrast, operate with restrictions. This means they can only do business with foreign or free zone companies.
If they do business at the local market, they will require a local agent's or distributor's assistance. And this is a normal thing for free zone companies that are into courier services and import and export industries.
Mainland companies have limited foreign investor ownership of 49% and require a resident sponsor owning 51% of the company. This local sponsor must be a national of UAE. Opening a company in the Dubai free zone, on the other hand, grants 100% company ownership to overseas investors and entrepreneurs, as well as complete control of business operations.
Mainland companies hold no limitation for their employees' visa issuance. The Ministry of Labor gives out an E-quota on behalf of mainland companies that show visa eligibility. It is actually subject to the office space since more work area requires more personnel; thus, more visas can be obtained. For free zone licensing, there exist two permits presented for a smart office set. In case more is needed, then leasing out tangible office space can fulfill this necessity.
Work Area
For a mainland company, the minimum requirement is 200 square feet to be annually leased out. After that, the business is given a DED license. In contrast, no condition exists for a real workplace for companies in the free zone since physical offices vary depending on their work needs. At hand, in fact, exists a unique facility for entrepreneurs within free zone areas. Called "Flexi-desks," managers can use these shared business center counters for at least five hours weekly. This measure offers security towards the unfamiliar market applicants to cut on initial registration costs.
So, there you have it! For more help or information regarding the best free zone business setup in Dubai feel free to contact ITQAN here