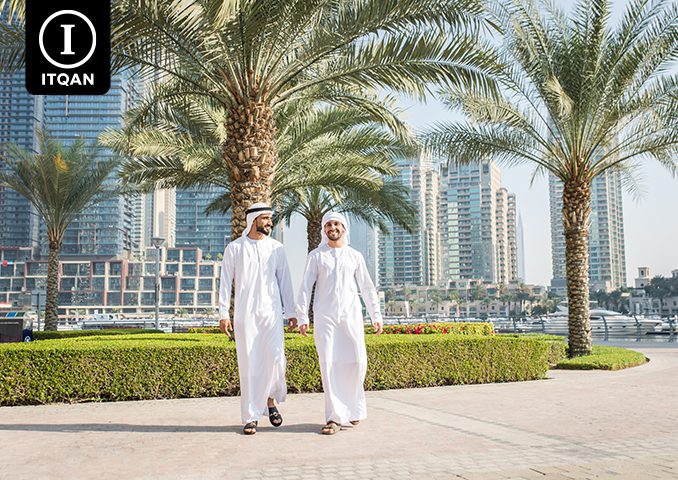 09 أكتوبر

About Dubai Visual media identity- The Story of 49 Innovatorcomp


From its early beginnings to the present, the United Arab Emirates has operated under the firm belief that the will is the only way to mold the present and build the future in an unbroken cycle of development, infinite creativity, and limitless dreams and goals.

And as part of its development efforts, United Arab Emirates has launched the United Arab Emirates Visual Media Identity.
Visual Media Identity Objectives:
The purpose of the visual media identity is to demonstrate the Emirates' identity and promote its positive image in the world awareness, at the level of states, peoples, and individuals.
· Establishing the UAE's position and reputation as a powerful and engaged state with regional and global reach.
· To commemorate and share the UAE's experience of learning, growth, and progress with the rest of the globe.
· Highlighting aspects of the UAE vision that embraces the philosophy of the unbelievable and strives to achieve maximum levels of well-being, productivity, and creativity
· Strengthening the national and popular sense of the Emirati community, to turn them into Emirati ambassadors and narrators of the success story of their homeland.
There were 49 Emirati artists and artisans present. "The 49 Inspirations", the largest workshop of its kind held to conceptualize and design the signature United Arab Emirates, brought together seven innovators from each Emirate from different fields, including painters, sculptors, artists, researchers, and graphic designers. A brainstorming session was held from which various ideas emerged.
An International Election Campaign
After the three final designs were presented, the UAE's official media ID website and official accounts of the media ID logo in various social media outlets created a popular voting suit and a sketch, which was the largest of its kind in the region, amid an unprecedented turnout of more than 10.6 million votes in two weeks.
A Role Model and a Source of Hope
The UAE has always been a ray of hope, a catalyst for change, and a pioneer in human maneuverability and collective development, to provide opportunities for Arab youth, maximize their talents, improve their quality of life in all areas, and create a better reality through initiatives that aim to level up

The UAE has always been a beacon of hope, a changemaker, and a pioneer in human movement and collective development, with the goal of providing opportunities for Arab youth, maximizing their energies, raising the standard of living, and improving its quality in all aspects, besides creating a better reality by launching groundbreaking initiatives that aim to move the nation forward